如何設定域名轉址 How to setup domain redirects in cPanel
1) 點擊"重新定向"圖示 Click the "Redirects" icon

2) 選擇該轉址為臨時或永久
Choose whether you want this redirect to be temporary or permanent

3) 輸入您想重新定向的網址
Enter the URL that you want to redirect

4) 然後輸入目的地網址為您想瀏覽者去的位置
Then enter the destination URL. where you want visitors to be redirected to

5) 點擊"添加" Click "Add".

域名轉址已成功建立。當瀏覽者進入contact.html網頁時,便會自動轉址到contactus.html網頁中。
The redirect has been created. Now when someone visits the contact.html page, they'll automatically be redirected to the contactus.html page
6) 點擊"返回" Click "Go Back".


如圖下顯示的地方,閣下可以看見域名轉址清單或刪除該轉址。
From here you can see a list of domain redirects or delete the redirect.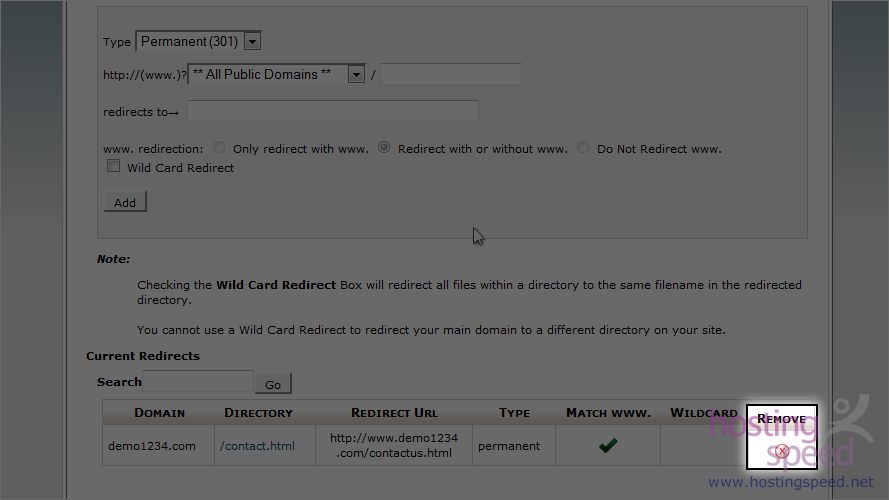 域名轉址已成功刪除。
The domain redirect has been removed.