站點地圖是您網站上可用的所有頁面、視頻和其他文件的列表。站點地圖的目的是使您的網站更容易被搜索引擎抓取,最終改善網站的索引。您的站點地圖還告訴訪問者您網站上的哪些頁面很重要,以及需要注意哪些部分。
Sitemap is the list of all the pages, videos, and other files available on your website. The purpose of a sitemap is to make your website more crawlable for search engines, ultimately improving the indexing of your website. Your sitemap also tells the visitors which pages on your website are important, and which sections to pay attention to.


1. 登入Web builder > 點擊右上角的"設定"下拉,然後選擇"設置"。
Login to Web builder > Click Settings in the upper right corner > click Settings.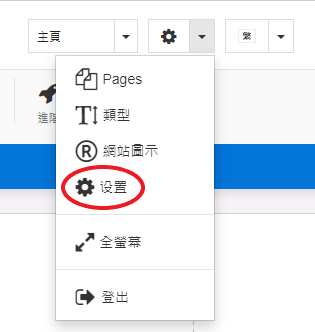 2. 切換到 "分析 "選項。
Switch to "Analytics" tab.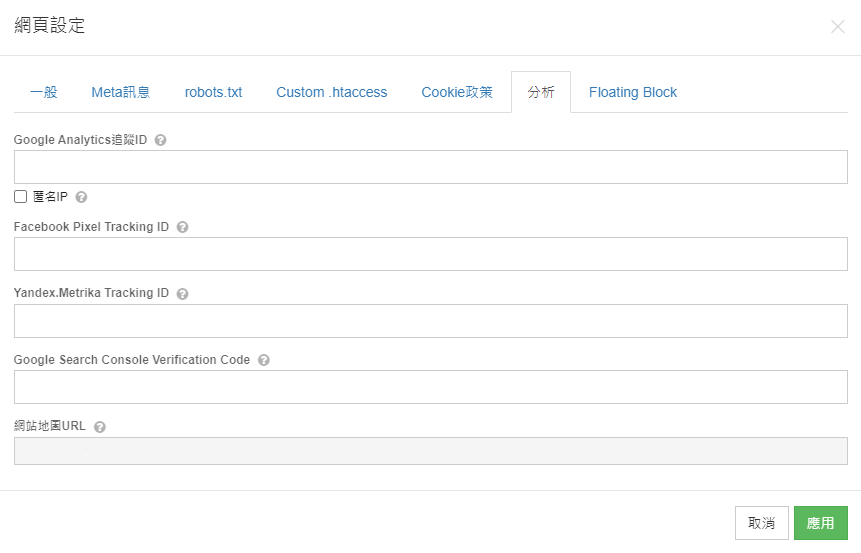 3. 在"網站地圖 URL"中查看您的鏈接。
See your link in "Sitemap URL".