閣下如未能正常登入客戶服務中心,可嘗試用以下方式更改相關設定。
If you can't login to our customer center, please try to update some browser settings:

步驟1 在Internet Explorer 選擇[Internet Options/網際網路選項]
1. Please Click "Internet options".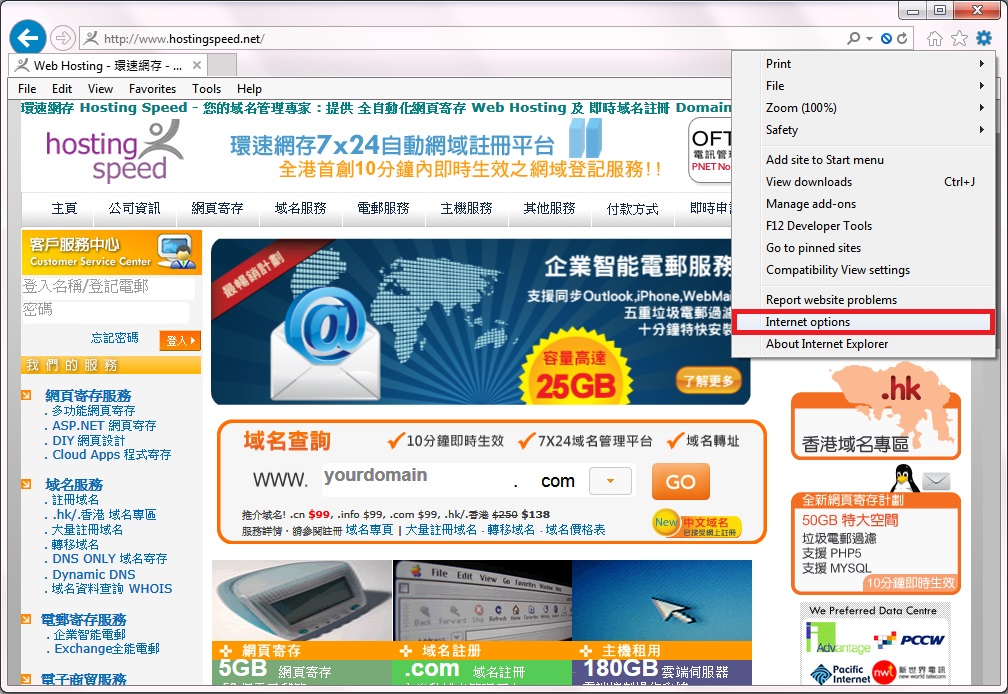 步驟2 在Internet Option 中選擇[Privacy/隠私權] 再按[Sites/網站]
2. Select "Privacy" > "Sites".


步驟3 在Address of website中輸入hostingspeed.net 再按[Allow]最後按[ok]
3. Add "hostingspeed.net"and "Allow". Then Click "OK" to finish.