登錄cPanel控制台 Login to CPanel
於網頁瀏覽器訪問cPanel控制台網址:
Before you can log in to cPanel, you will need to navigate your browser to the URL, e.g.: https://cpanel.yourdomain.com
如進入CPanel網頁發現連線問題,請到求助桌查詢。
If it failed to connect CPanel page, please send ticket via Helpdesk.
http://www.hostingspeed.net/account/helpdesk.php?action=add_request
1) 於空格內輸入用戶名稱及密碼,然後按登錄
Enter your username and password in these boxes. Then click log in.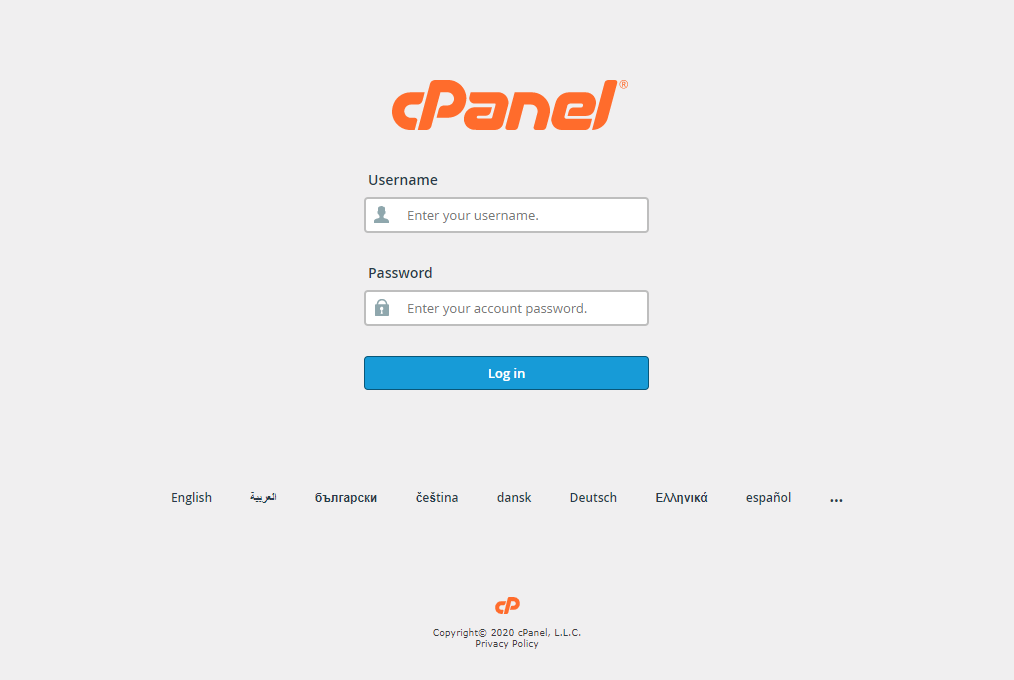 現在您已經登錄到cPanel,並可以管理您的電子郵件、資料庫及其他設置。
You're now logged in to cPanel, and can begin to setup email addresses, databases and dozens of other features.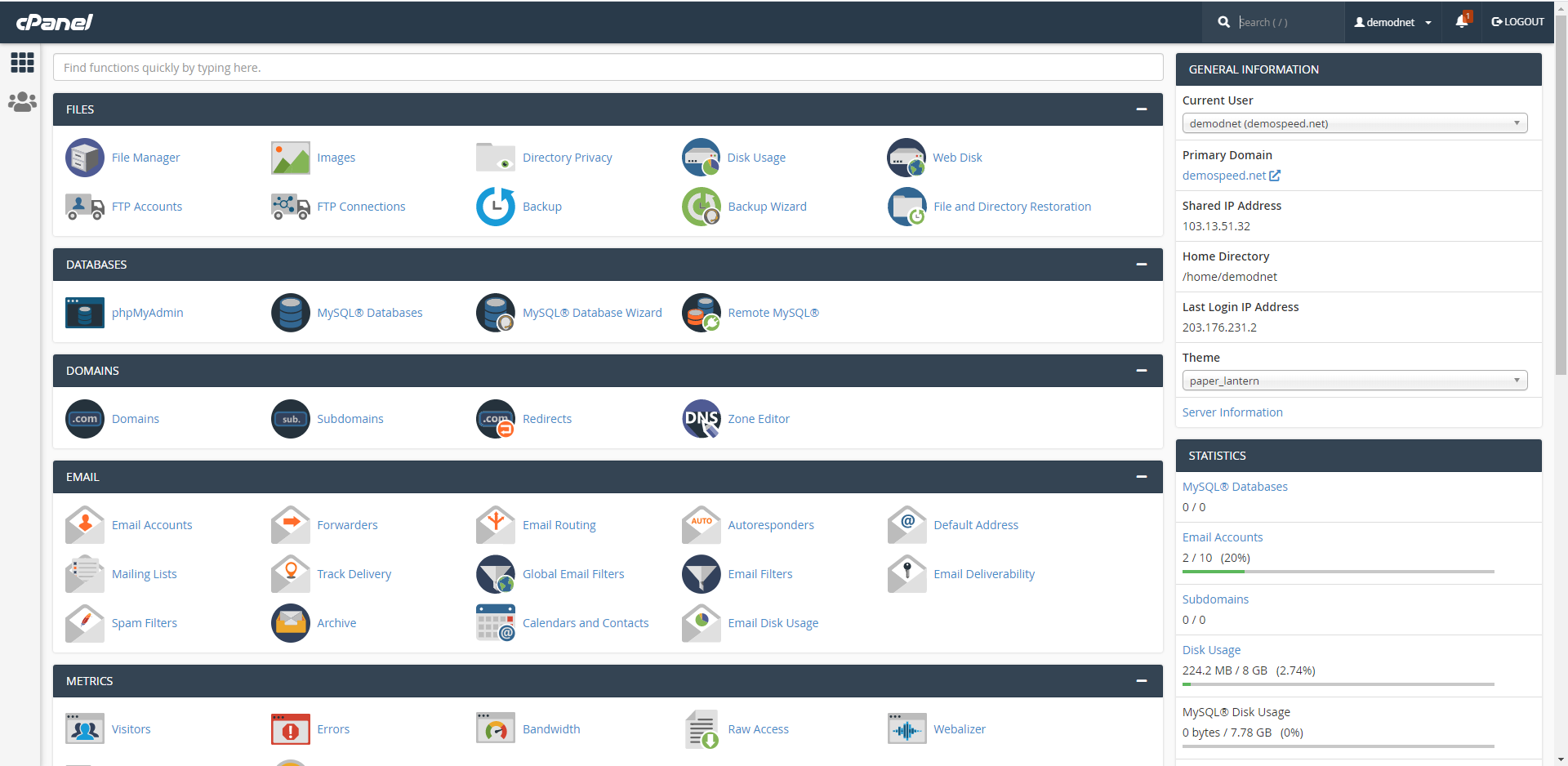 當使用完畢後,謹記要登出cPanel控制台,以確保未被授權人士不能隨意登錄。
When finished using the hosting panel, be sure to log out to prevent unauthorized users from gaining access.