你可透過八達通Apps 掃描網上帳單的 二維碼 或 輸入付款編號付款。
You can use Octopus App to scan the QR code or enter Payment Code of your invoice for payment.
1. 選擇"即時網上付款">"提交"
Choose "Online Payment"> "Submit"


2. 點擊 "繼續付款程序"按鈕
Click "Continue".

3. 點擊八達通圖示。
Click "Octopus" logo.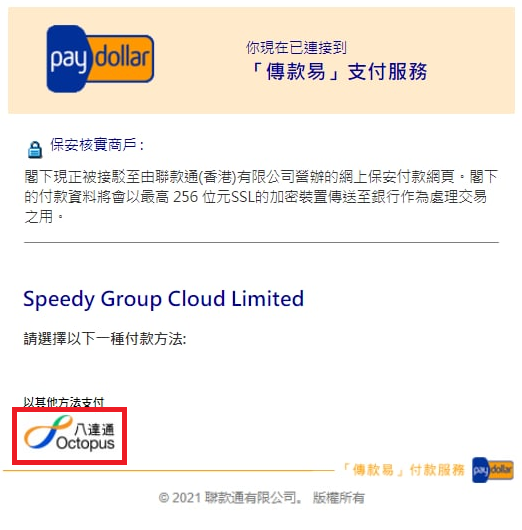 4. 核對商戶名稱及金額。
Verify the name of the merchant and the amount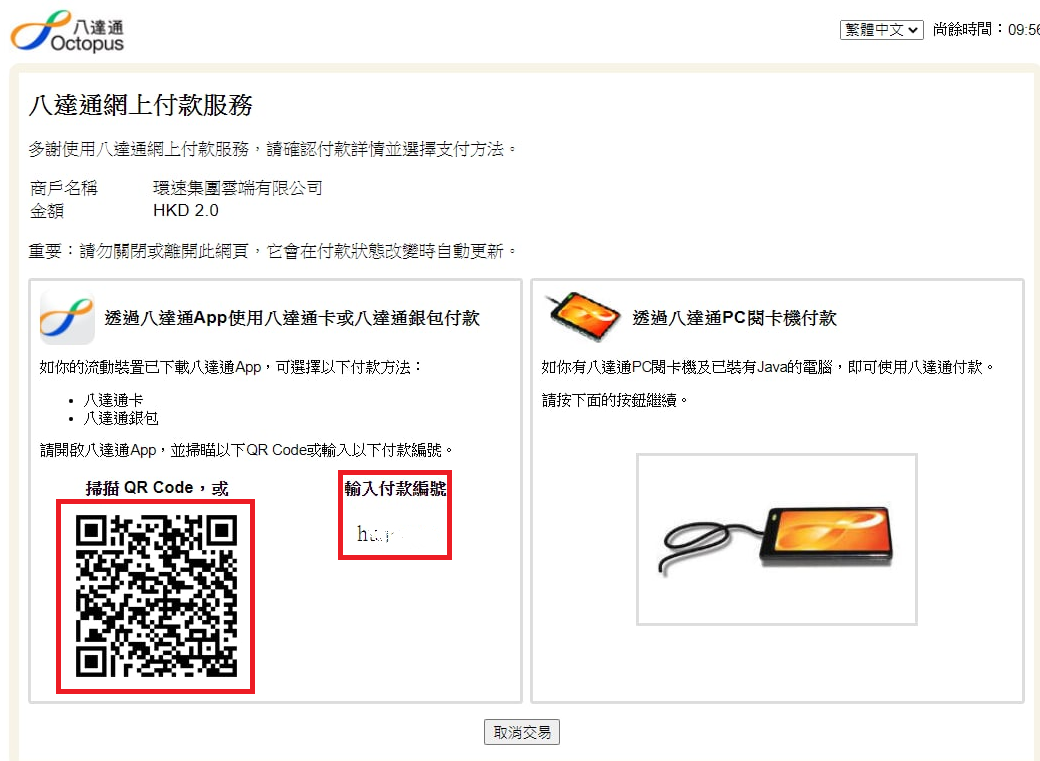 5. 打開手機上的八達通APP。按右上角掃描QR code或輸入付款編號。
Open the Octopus App. Scan the QR code in the upper right corner or enter the payment code.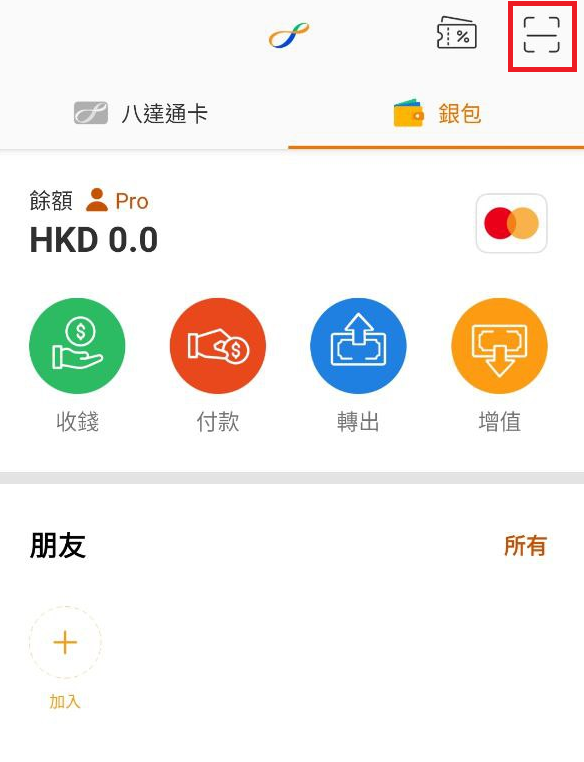 6. 掃碼後會顯示商戶名稱及金額。
Merchant name and amount will be displayed after scanning the code
在此請選擇支付方式。你可以使用"八達通銀包"或"八達通"(需開啟NFC)。
Please select your payment method here. You can use "Octopus Wallet" or "Octopus" (with NFC enabled)
八達通銀包:
Octopus Wallet
輸入銀包密碼,之後按確定。
Enter Octopus Wallet password and click confirm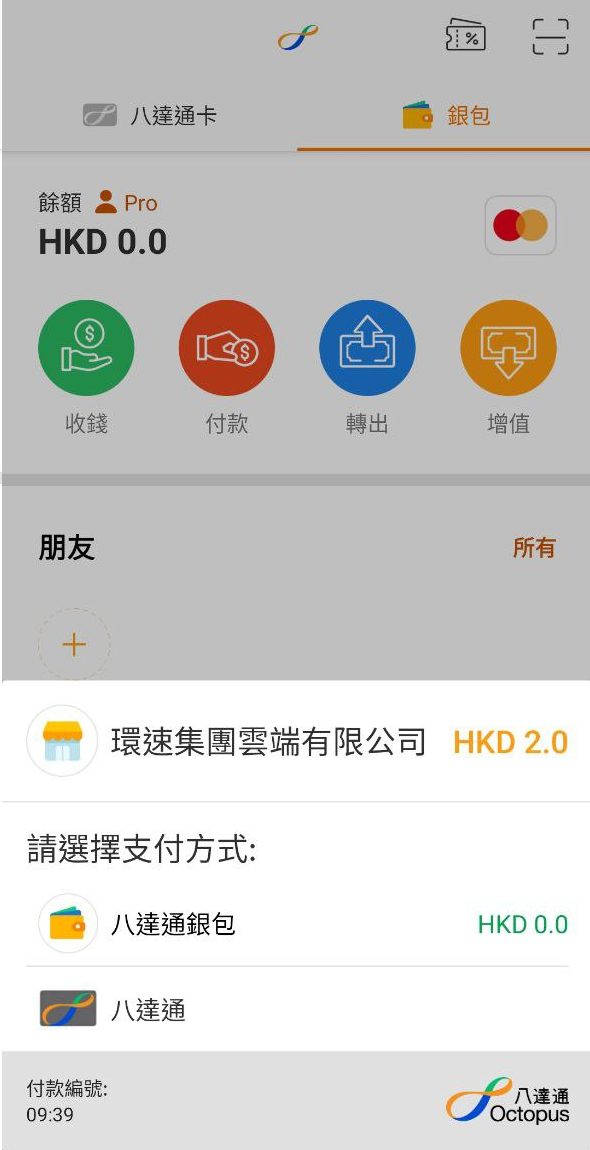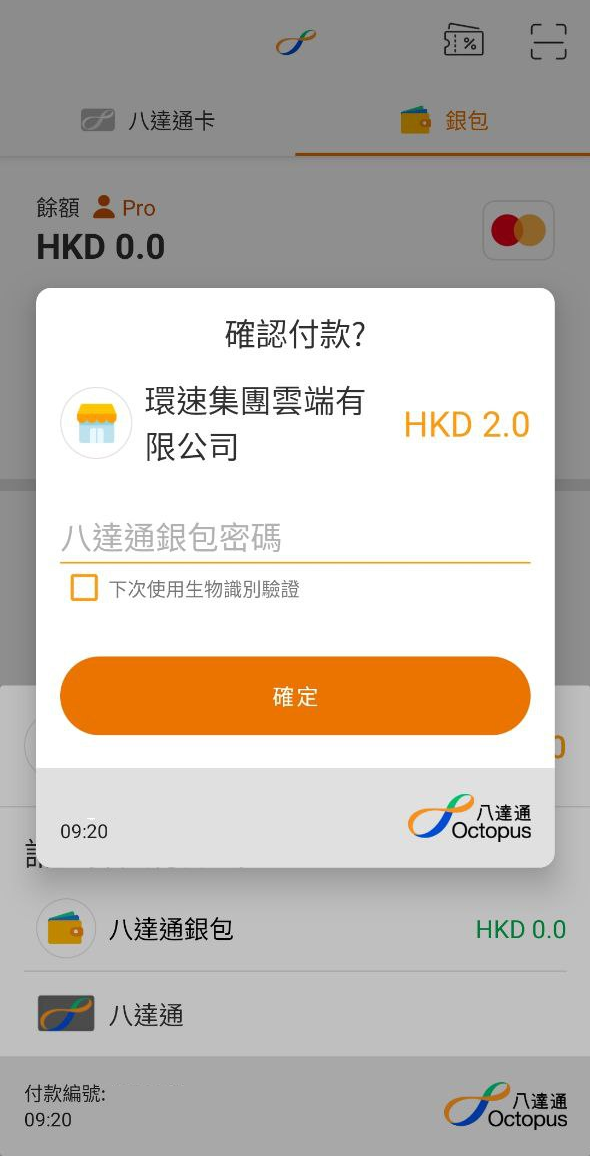 八達通:
Octopus
請開啟手機NFC及使用實體卡拍卡。
Please tenable NFC function and place your Octopus card at the back of your mobile phone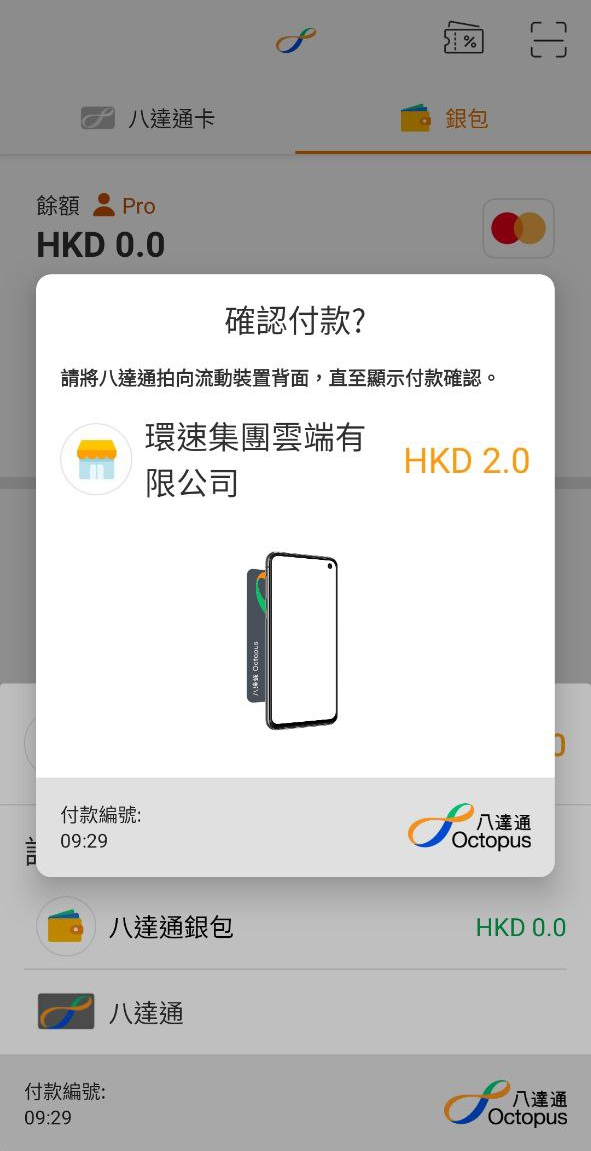 如尚未開啟NFC,將會顯示:
If NFC is not yet enabled, it will show